The Fellowship of European International Churches is led by Larry Henderson, senior pastor of Vienna Christian Center, and Tony Ibarra, founder of Jesus For All People Ministries.
Larry and Melinda Henderson, originally from the United States, serve as lead pastors of Vienna Christian Center in Vienna, Austria. They have served in the Assemblies of God World Missions since 2001. Their first assignment was in the Canary Islands where they planted 'Christian Life International Church' and taught in a local bible school. The Hendersons moved to Vienna in 2012 to lead Vienna Christian Center. Larry and Melinda have three children Austin, Jake and Olivia.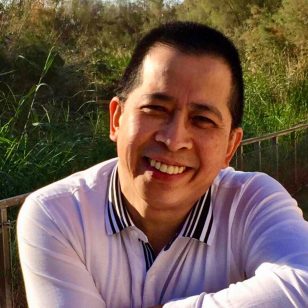 Tony and Sarah Ibarra, originally from the Philippines, live in Frankfurt, Germany where they direct their ministry 'Jesus For All People', and international churches in Frankfurt, Giessen, Mannhein and Berlin.